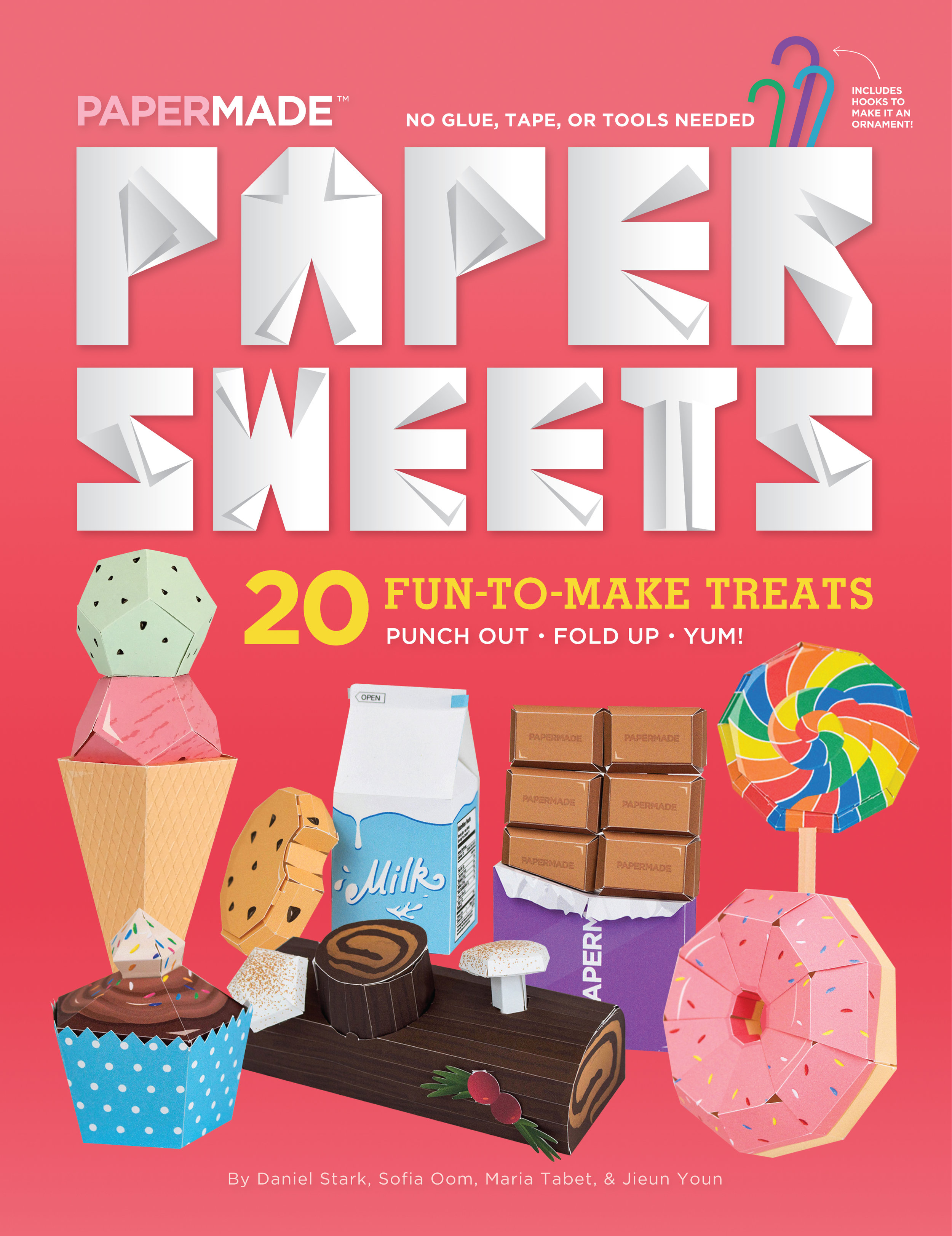 Paper Sweets
PAPER TREATS THAT YOU MAKE DELICIOUS! Just Punch-Out, Fold-Up and Yum!
Paper Sweets are always ready just for you! 12th in the PaperMade series, Paper Sweets make perfect gifts and are an instant social media sensation. These 20 sweet treats have amazing tastes than any paper treats ever made before. Why?
Because each structure is pre-cut and scored so they simply punch out and fold up with easy-to-follow instructions right on the page. They might not become your real treats, but they will sure make you feel happy.
Paper Sweets combines paper craft with advanced paper engineering so no glue, tape or tools are needed…but a touch of patience helps. Totally addicting and fat-free! People ages 7 to 101 will love making Paper Sweets that are as good as real treats.
Make them all, share and tag @itspapermade and #paperSweets
Like share and follow us on Instagram / Facebook / Twitter / YouTube
Paper Sweets Includes –
Donut, Cannoli, Chocolate Bar, Ice Cream Cone, Buche de Noel, Mochi, Cookie&Milk, Croissant, Cupcake, Lollipop, Macaroon, Hard Candy, Pie, Milkshake, Popsicle, Cake Slice, S'more, V' Hearts
and Chocolates with Box
sale